Well I attended my very first SPX this year. If anything can sum up how the experience went it, it probably would be this picture.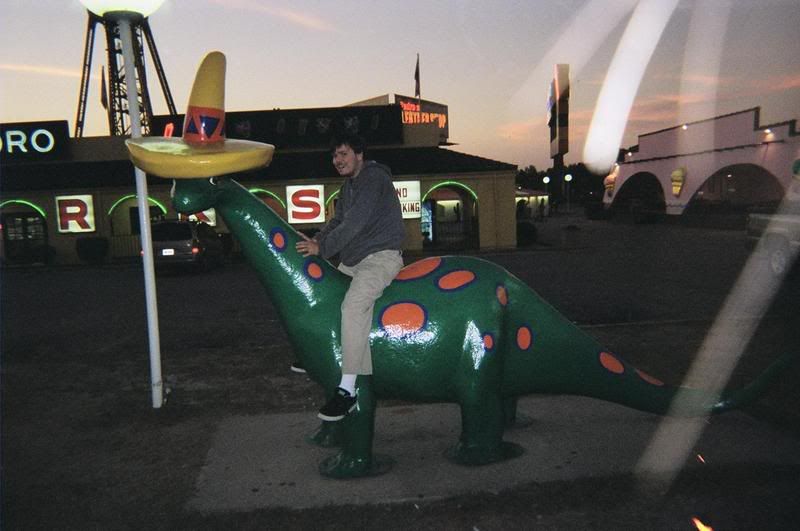 It was sort of awkward, kind of surreal, but always fun. Also there was a dinosaur but more on that later. However it's something that I would not want to miss again. SPX is a one of a kind experience. It's a show that's about nothing but comics. What follows is what I saw over the course of the last few days! I apologize for the bad lighting in these photos. I probably should get a digital camera with a good flash on it.

So I went to SPX with my co-horts in comics Andrew Greenstone and Alex Bullett. We were all there to promote our comics collective "Danger Park". Friday we left at 1 in the morning. That was not a fun drive only because we were all fighting to stay awake. As we rolled into Bethesda, we had eaten breakfast had little sleep.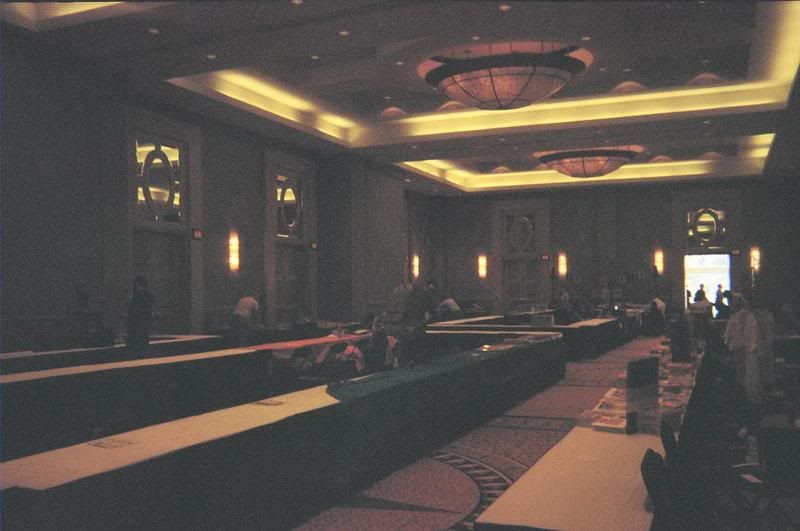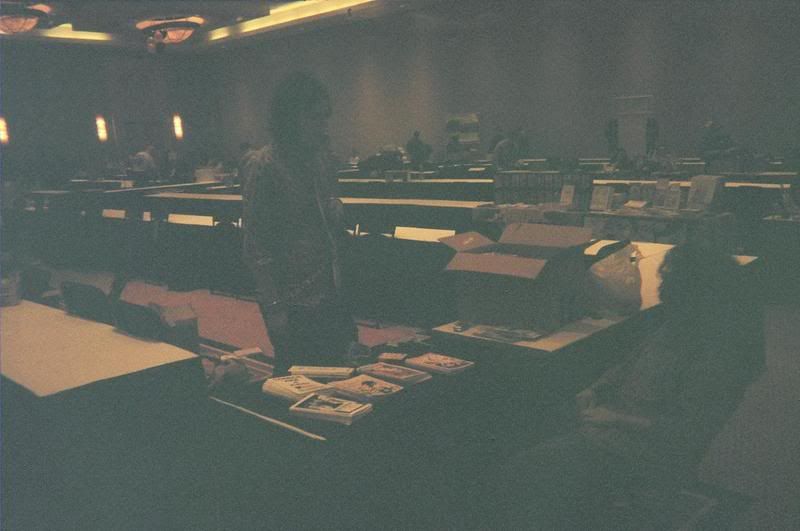 This is the convention before everyone set up. We got there just as registration opened up. We had a brand spanking new banner made up for us by our friend Rachael. Not as many people as I thought would be there to set up were. In fact it was a pretty laid back affair compared to the larger scale that Heroes Con is every year. This seemed to be an indicator for me that this was a whole different ball of wax than what I was used to convention wise.

However this is what the Expo looked like for the majority of the weekend.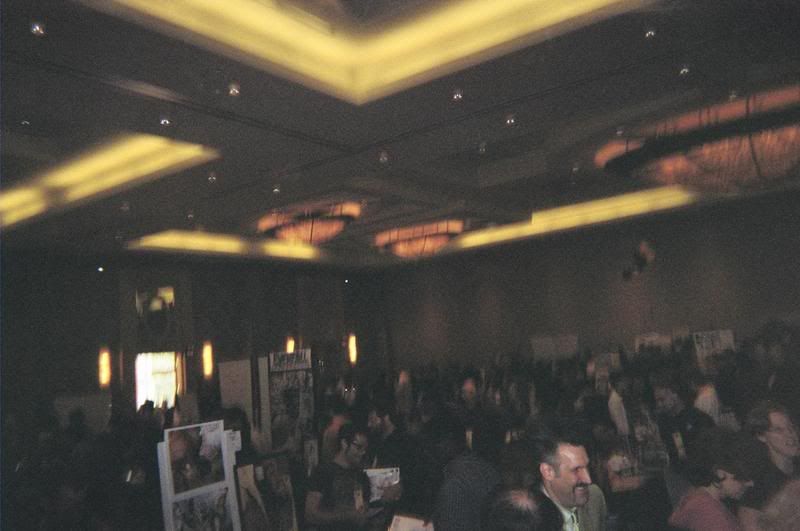 It was packed.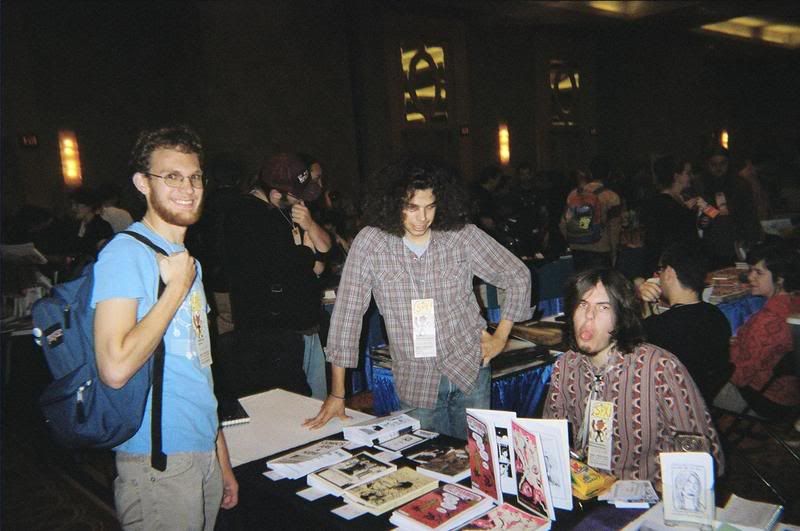 I spent most of the weekend on the floor meeting people. I manned the table a couple of times but Alex and Andrew mostly did that throughout the weekend and quite well. They made a nice chunk of change selling Subterranean -4 through -1. Apparently some copies even made it into the hands of distributors. I hope that some copies of Gremlin #2 also made it into those hands. Even if they didn't, Andrew and I did get to talk to Randy Chang head of Bodega Distribution and there seemed to be a good dialog going there.

So again, I spent most of the time at SPX meeting all kinds of people. Our table was near three indie comics publishers that I practically worship

Drawn and Quarterly, and Bodega Distribution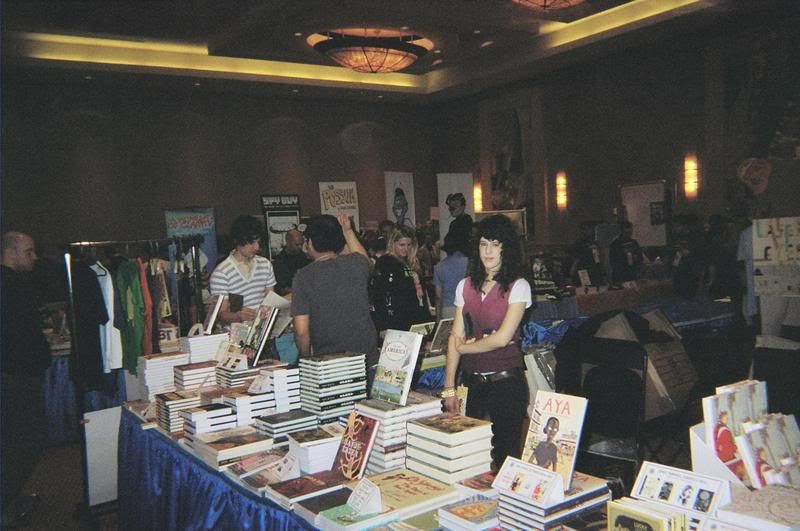 The women at the Drawn and Quarterly booth were extremely knowledgeable about their product. If I had a question they knew what to say or who to ask about it. Randy at Bodega was also really nice. He's the guy to the right of the young lady who was one of two young women at the D&Q booth.

and Picturebox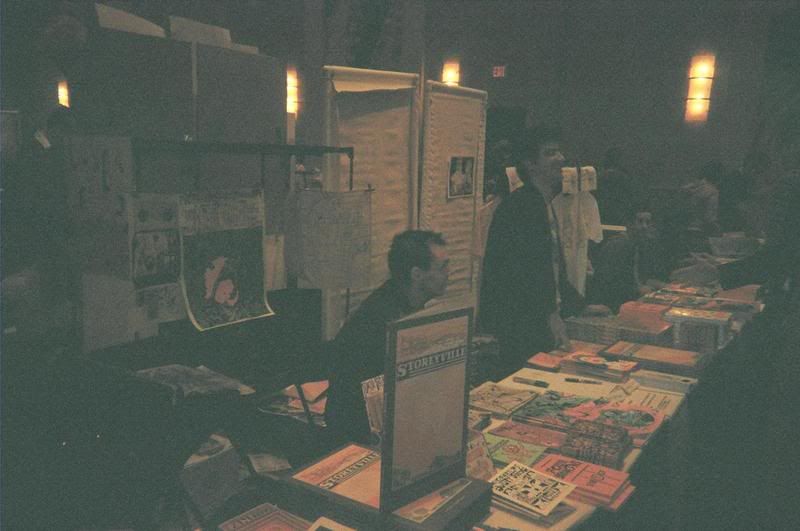 All the artists at the Picturebox booth all looked like rock stars probably because most of them are. They were all really, really nice. I had a blast talking to all of them. Frank Santoro, who is the artist on Cold Heat one of my favorite books I got this past year, and I became very friendly. He even drew a Rodan sketch for me.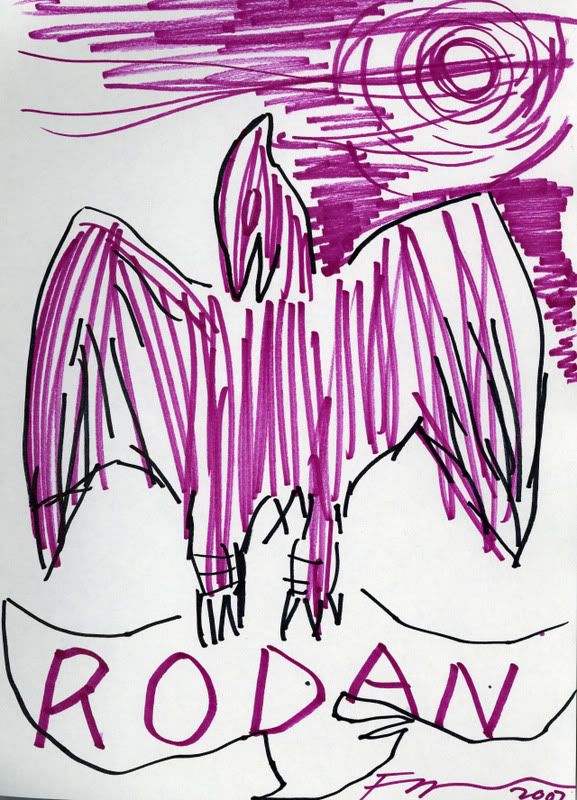 And this is where I get to talking about the sketchbook. Way back at Heroes Con of this year, I started a sketchbook featuring nothing but Godzilla. Why Godzilla? Well why not? I've wanted to do a themed sketchbook for awhile and everyone has superheroes so why not do something different. Also Godzilla is pretty awesome. So I did a Godzilla themed one.

Some highlights!

One by Tom Neely, author of the book The Blot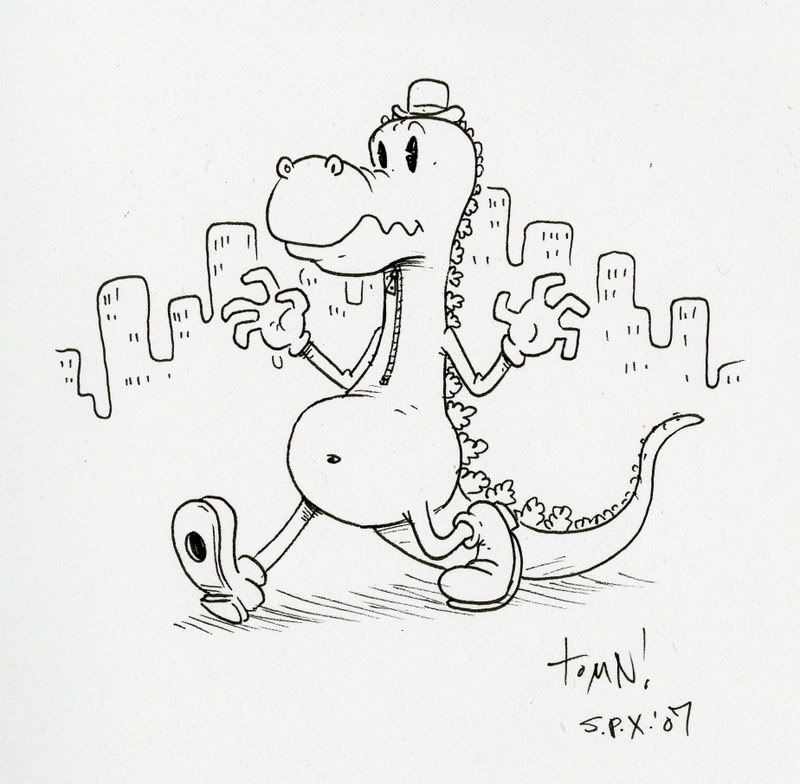 Here's the one that Anders Nilsen did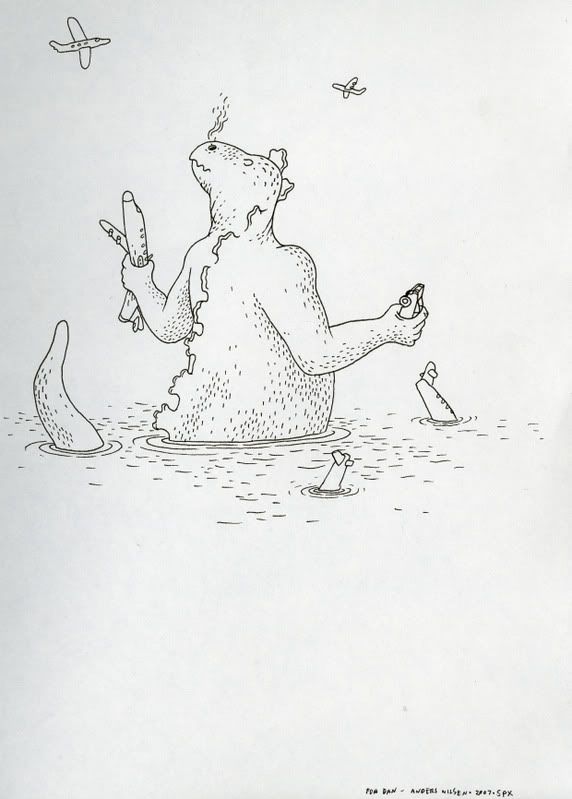 Becky Cloonan did one that was pretty awesome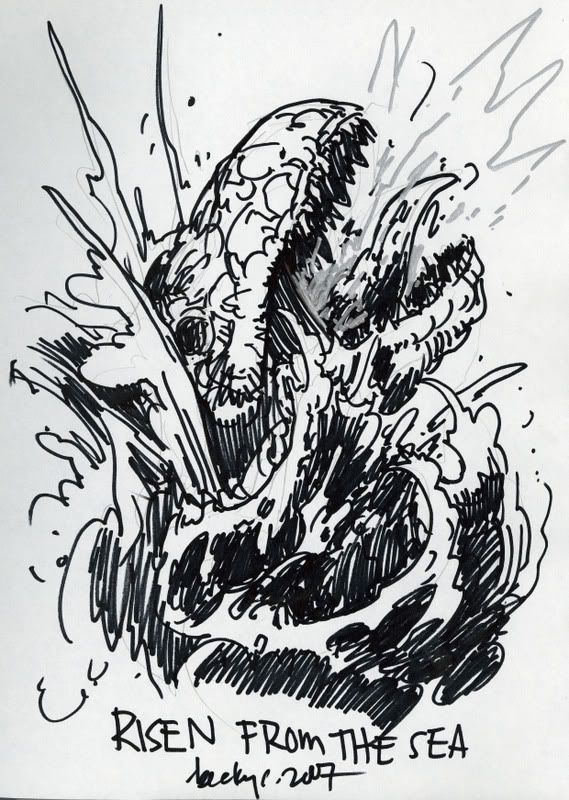 I have a whole lot more that I'm sharing at
draw_godzilla so please feel free to join that group since I will post my Godzilla's there as soon as I get new ones. I am very pleased with all the ones that I got this weekend. I met so many amazing cartoonists at the convention.

What really struck me about all of this is just how much of a community it felt like at SPX. These were people that ate, breathed, and slept comics. It was just so inspiring. I can't say much more than that. If you ever have the opportunity to go to SPX please do.

Anyways here are some of the photos that I took at the show along with captions. These are some of the ones that turned out better. They are in no particular chronological order.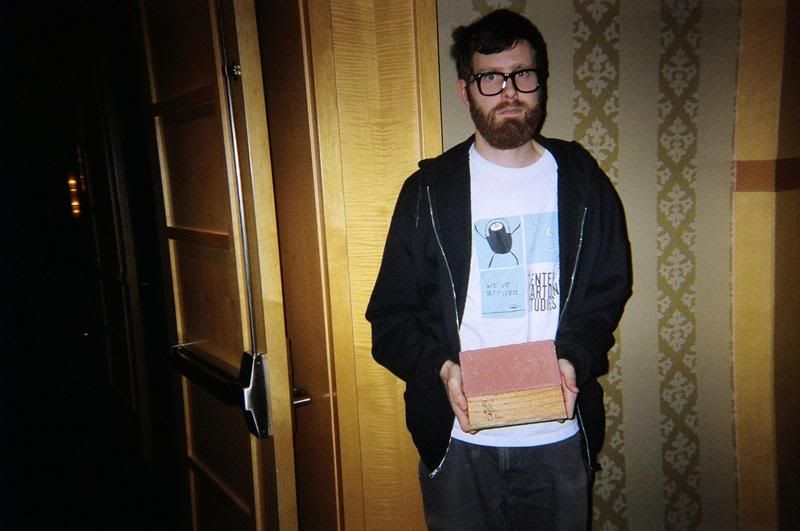 Alec Longstreth with his Ignatz for Best Debut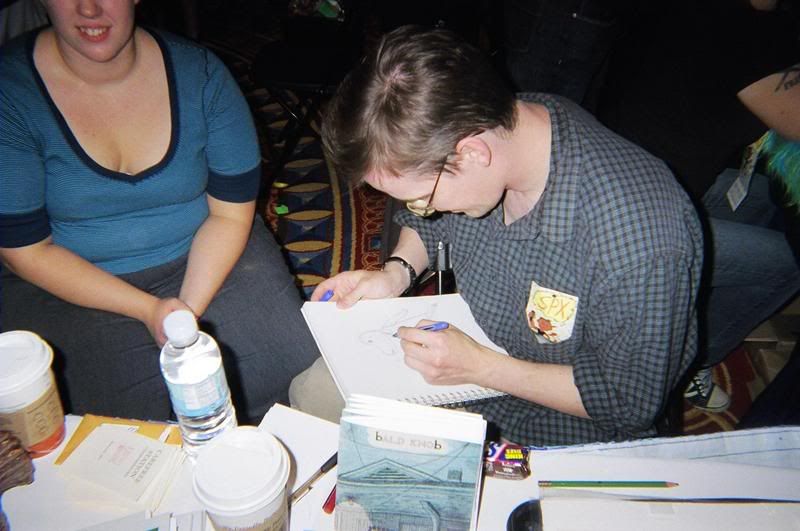 John Hankiewicz, an Ignatz nominee and member of the Holy Consumption collective, drawing Godzilla for me.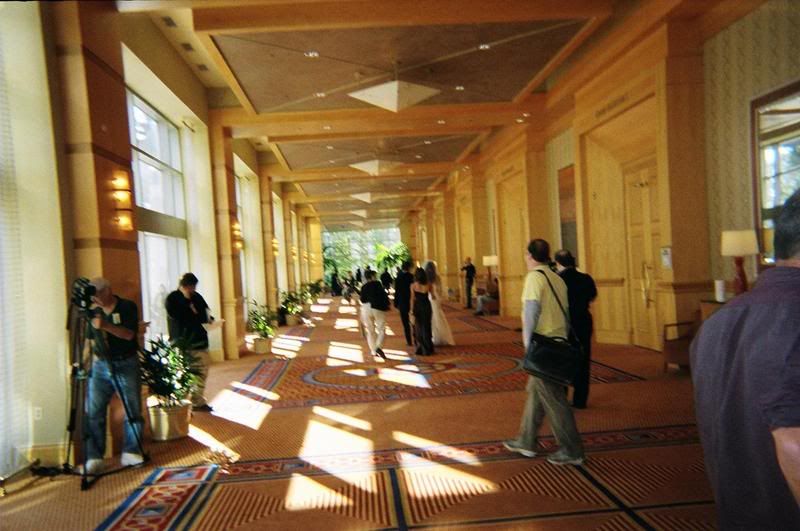 Apparently a wedding was going on at the same time as SPX.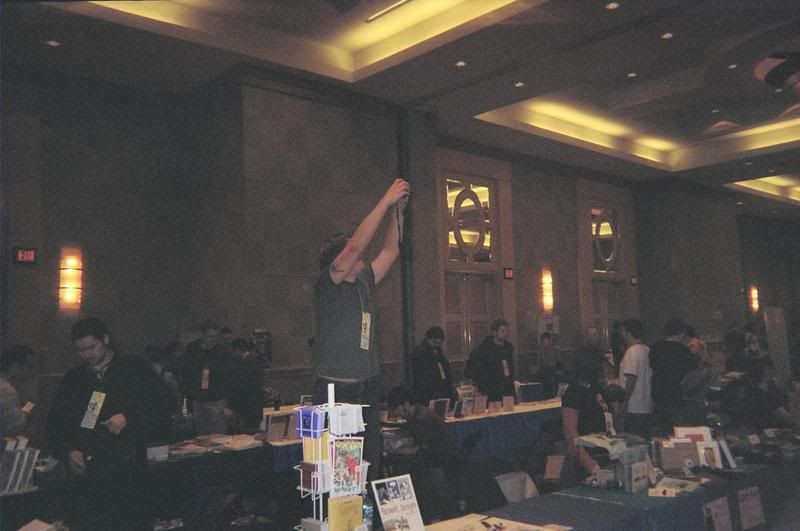 Ben Towle takes a picture!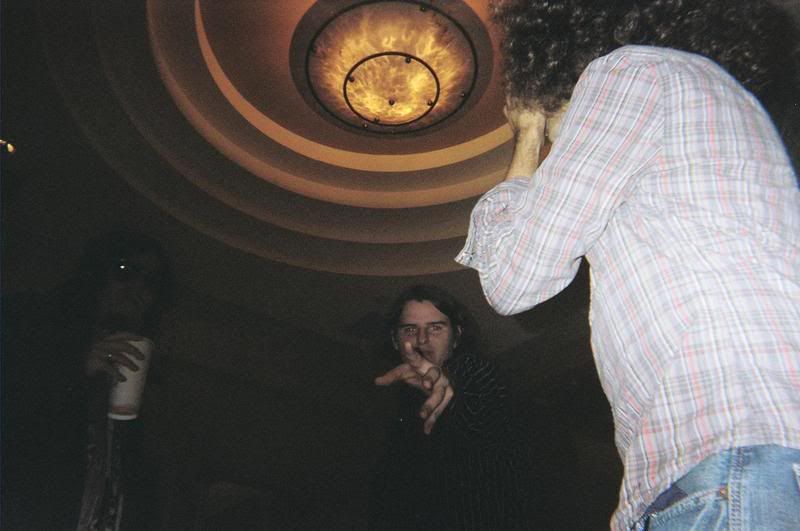 Fellow Danger Park member, Sean Knickerbocker (aka
ereindal

Danger Park hooks up with Jeff Smith who did the massively successful comic called Bone that every man, woman, and child has read.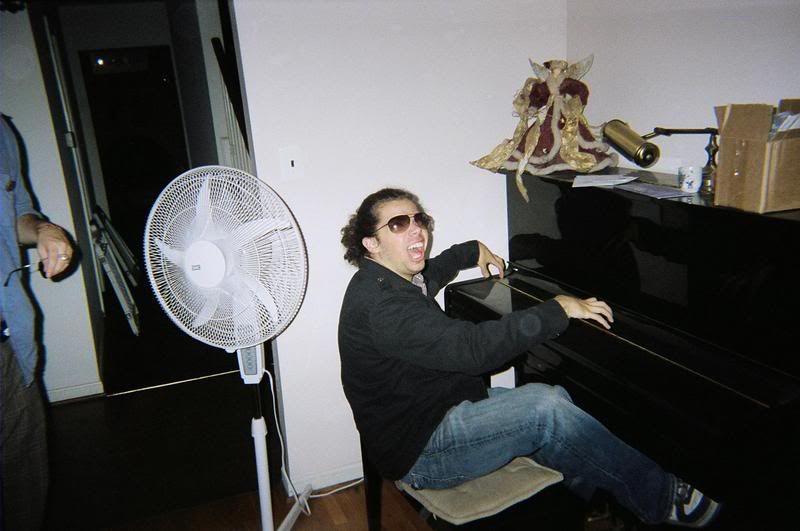 Ray Charles?

So again that was SPX. I can't wait till next year to do this again...