Hello folks I hope everyone's holiday went well. It was a very small Christmas at my parent's house this year. My brother and I got big presents about a month before Christmas (mine was seeing Christa in Florida). Regardless, I did get an Ipod nano and my brother got me that 70 Years of Marvel Comics collection which is pretty nice. It has a Kirby Monster comic which makes me very happy. I really want Marvel to release a book of nothing but Kirby Monster comics. It also makes me very happy that the Fantastic Four comic picked for the book is the very first appearance of the Red Ghost. You know the Fantastic Four villain with the 3 super powered monkeys for sidekicks



Man, I love Kirby Fantastic Four villains. They are pretty much all this kind of level of insane.

So 2009? It started out great. I got engaged. I got to take a class with one of my artistic heroes in the winter. Then after spring, it wasn't so great. I lost one of my teachers in a freak hiking accident and then I lost a friend who was my age to cancer. During the fall, I was a wreck. The less said about every thing that happened the better. Yet I can't count 2009 the worst year of my life. I found someone with whom I can share my life. I met so many artistic heroes this year and made many new contacts in the comic book industry. Also I grew as an artist and I'm starting to really find my voice and feel as if I'm competent in this medium. I also got to be a teaching assistant with Brian Ralph, artist on Cave-In and Daybreak (which was one of my favorite comics from this past decade). There were good experiences there that did cancel out the negative ones. Unfortunately, I let the negative one outweigh the good experiences.

Anyways, 2010 is starting and it's going to be a good year. Once again this quarter, I will be a teaching assistant this time to Mia Paluzzi, a fantastic artist and who was the teaching assistant for the class in which I'm helping out (comics scripting). I will graduate school in March. I'll get out of Savannah. Also at some point in the future, Christa and I will move in together (somewhere) and I'll get to start a new chapter of my life with her.

Here are my favorite comics for the year. Noticably absent are unfortunately Asterios Polyp, Pim and Francie, and A Drifting Life (which I'm currently reading), none of which I've been able to read (or afford). Another book that I didn't get to read this year and really wanted to was Mat Brinkman's Multiforce given that it's his comics follow up to my favorite book of the decade Teratoid Heights. Either way it was a fantastic year for comics and says alot that there were several comics I didn't get to this year.



5. Order of Tales by Evan Dahm (www.rice-boy.com)
A prequel of sorts to Evan Dahm's earlier work of fantasy Rice Boy, Order of Tales is the story of Korak, the last of a family of storytellers, caught up in events far greater than he is . Order of Tales is everything I want in a fantasy story. It's well paced and doesn't get caught up in the details of it's world. The story is slowly unfolding and the full details of the plot haven't been revealed yet but I look forward with every new page to seeing where it goes. Dahm's art knows when to take us to new heights and when keep us wanting more. The creatures and characters we come across are inventively designed while Dahm's storytelling is reserved. If you're not currently reading Order of Tales I recommend going to www.rice-boy.com and spending an afternoon catching up.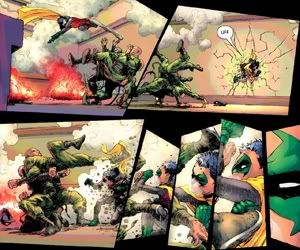 4. Batman and Robin #1-3 by Grant Morrison and Frank Quitely (DC Comics)
Batman's been missing for months and Gotham City has become overrun by increasingly bizarre criminals. Who will save Gotham? The new Batman and Robin but only if they can stop bickering and work as a team. Superhero comics these days are rarely this pedal to the metal. Instead of spending six issues filled with meandering dialogue and plodding action, Grant Morrison and Frank Quitely in the space of three issues created an exciting Batman story that set up a new status quo and made it interesting. Very few writers in comics know get Batman like Grant Morrison who has been writing some of the best Batman stories in recent years. Frank Quitely's art conveys both the action and the drama of two men trying to live up to the standard set by their respective father.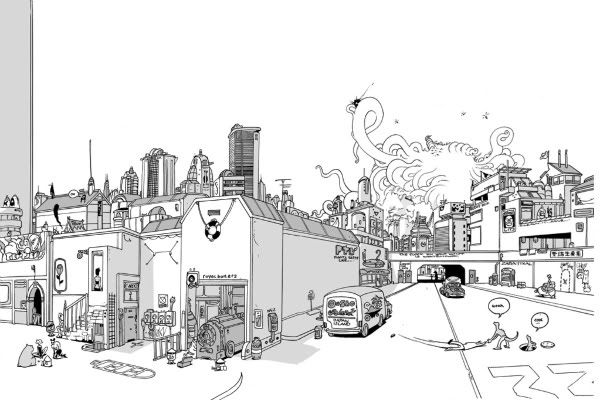 3. King City by Brandon Graham (Image Comics)
3 people are living in the monstrosity that is King City and trying to figure out what they want to do with their lives. Brandon Graham came on to my radar in 2007 with his beautiful book Multiple Warheadz by Oni Press. King City was originally published by Tokyopop before their OEL program went bellyup a few years ago. Thankfully Image comics is putting out the entire story including the material that hasn't been physically published yet. Brandon Graham's storytelling is in some ways the comic book equivalent of the Pixies song structure of LOUDquietLOUD; Scenes of massive detail and violence buffered in between by the quiet moments and inner lives of his characters. This is comics storytelling at it's finest.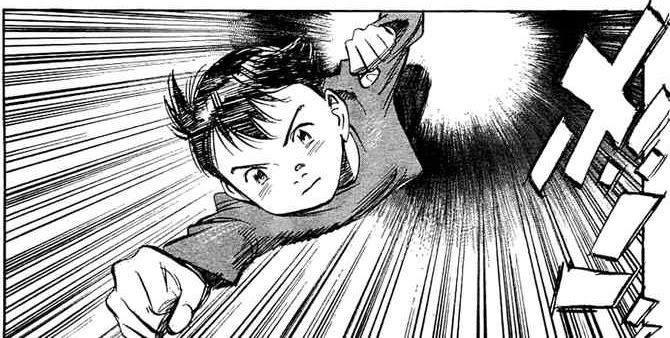 From Pluto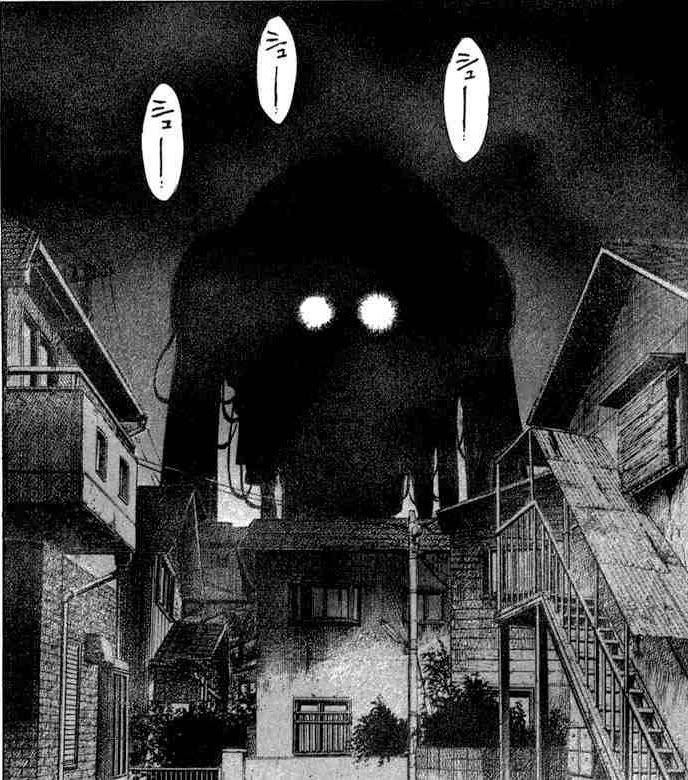 From 20th Century Boys

2. Pluto/20th Century Boys by Naoki Urasawa (Viz Media/Shogakukan)
Naoki Urasawa, artist of Monster, finally saw two of his most acclaimed comics see publication stateside this year. Pluto is a retelling of the Astroboy story "Greatest Robot on Earth". It concluded in Japan this year but the stateside publication allowed me to reexamine the story of someone killing the world's most famous robots. It's a haunting story that's equal parts a mystery, political commentary, and rumination one's own past. 20th Century Boys is a slightly more daring work but just as good and just as haunting. It's the story of young men dealing with the consequences of their past as there is the possibility that one of their former friends is committing unspeakable crimes. What gets me about 20th Century Boys is the way that Urasawa plays with three different timelines without confusing the reader while at the same time making it come across as relevant to the story.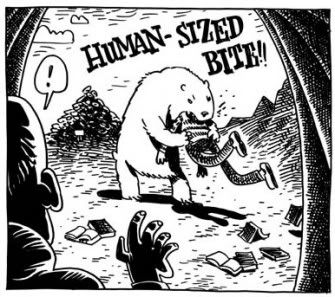 1. Far Arden by Kevin Cannon (Top Shelf Comics)
My book of the year is another work that's about a man haunted by his past disguised as a rollicking adventure. Far Arden is equal parts hilarious and heartbreaking. Army Shanks is the latest in a long tradition of great comic characters; the ass kicking sailor. Shanks is a character in the mold of Captain Haddock and Popeye with the exception that Shanks is a man trying to run away from his past. When he finally deals with it though is when it's far too late. Kevin Cannon builds an amazing world while telling his story that I hope he revisits often. Also it has the best sound effects in a comic this year.

There are several comics I'm looking forward to in the coming year. Hopefully Paul Pope's Battling Boy will see the light of day. Definitely gearing up for James Stokoe's Orc Stain series at Image. Also anything that Faith Erin Hicks (aka smuu) has coming out in the next year has me excited.

By the way, lately I've read the Huge Teenage Mutant Ninja Turtle Omnibus vol. 1 collecting the old Mirage comics. It's been really exciting reading these old comics. They're not the most competently made comics ever but there's something really punk rock about the way they're made. It's really raw comics making but there's a lot of energy in the pages (and zip-a-tone). I like the way that New York is depicted in the comics. It's not the most artistically accurate but at the same time it really conveys a sense of place and the feeling of how overcrowded and overwhelming New York can be which I think is just as effective.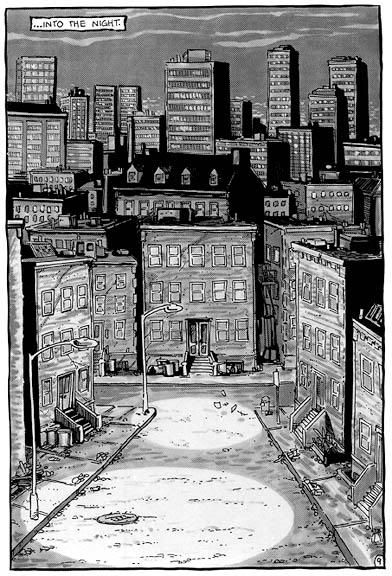 I also really like how the Leonardo special is told. It's a simple story of the Turtles getting ready for Christmas dinner and Leonardo getting attacked by the Foot Clan as he tries to make it home.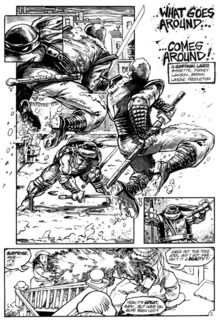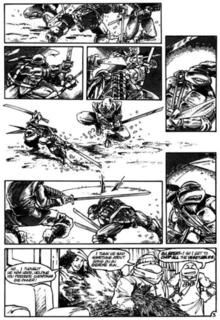 I really like that the action sequences (which are entirely silent) are on top while the more everyday stuff is on the bottom. It's one of those neat little things that you can only really do in comics. If you've seen the very first Teenage Mutant Ninja Turtles movie, this is basically the sequence on the roof of April's apartment. It's amazed me how faithful the first Turtles movie was to the comics to the point I'd actually like to see it again. It's been years since I've seen Ninja Turtles I.

Anyways I hope that everything is going well for everyone else. I'll be maintaining radio silence for the next few months in an effort to be successful in my last quarter of school. It's for the best and I need to be focused. I might post my art in the next few weeks but that's about it.